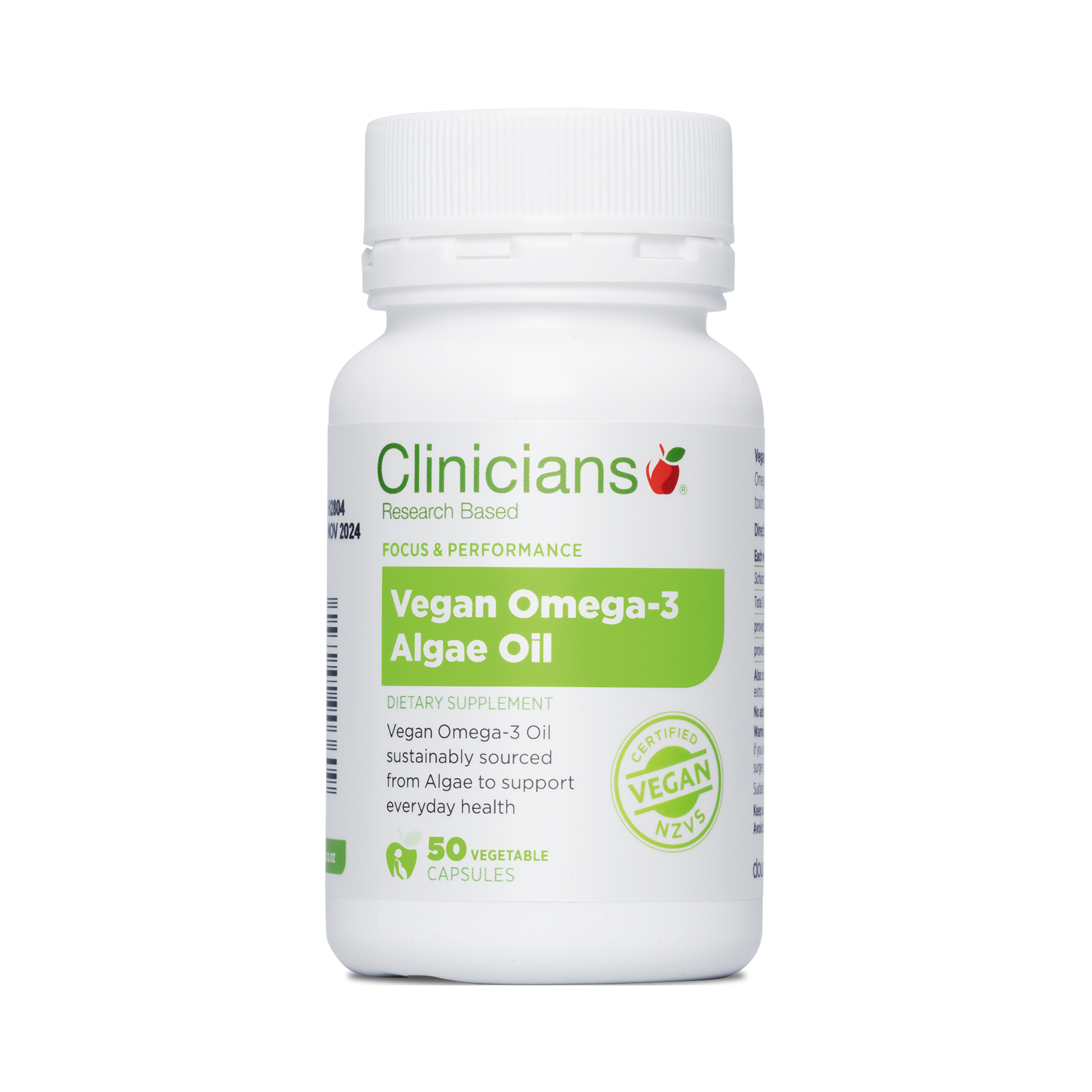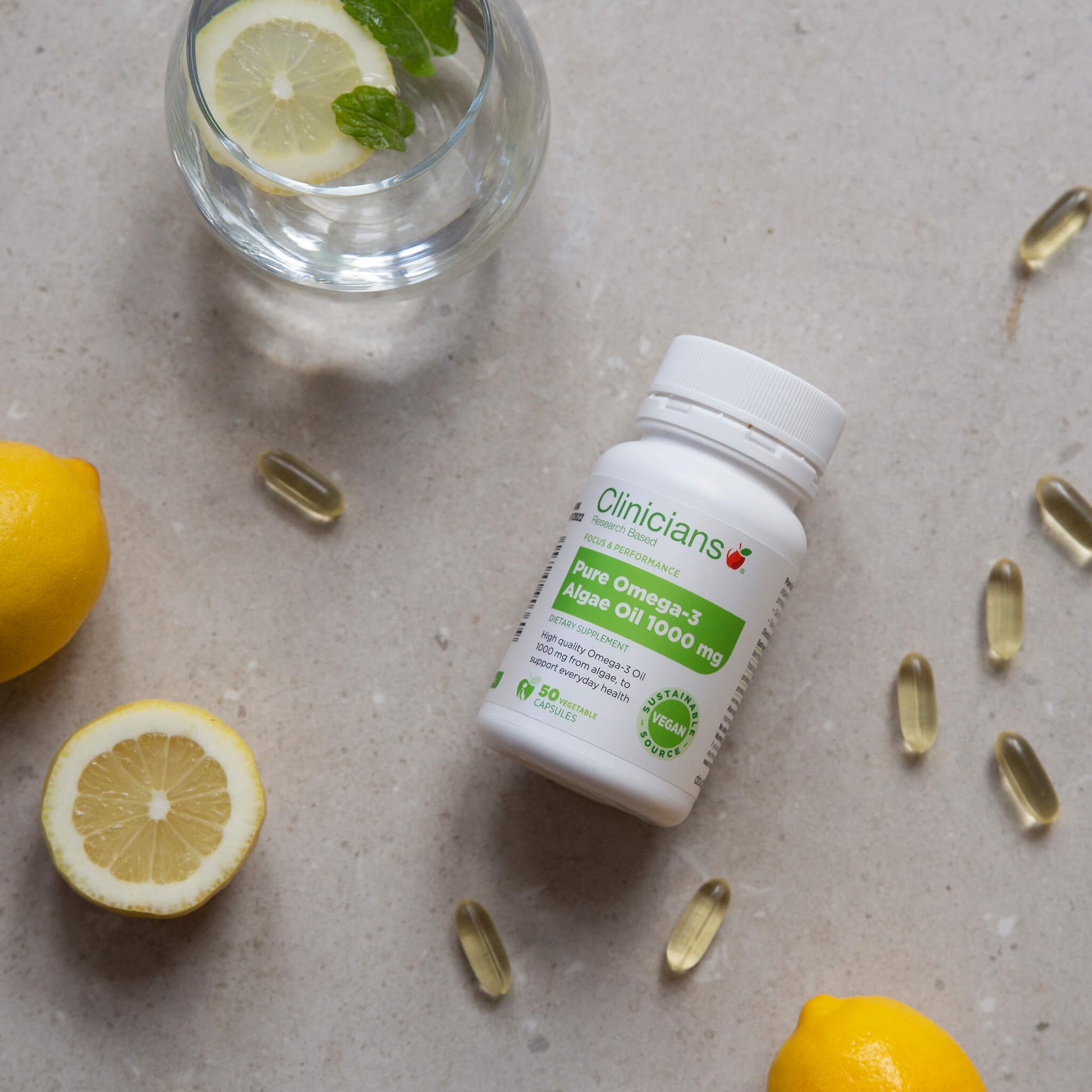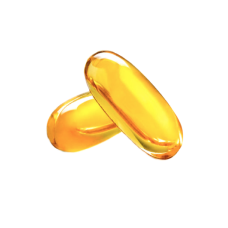 Vegan Omega-3 Algae Oil
BENEFITS
Great support for joint, cardiovascular and brain health.
Sustainable and high-strength source of Omega-3.
Provides vegans and vegetarians with high-quality essential fatty acids.
Ideal for pregnant and breastfeeding women for healthy baby development.
Science-backed
key ingredients

This product contains:

Omega Algae Oil

Research shows that Omega 3 sourced from algae has the same health benefits as Omega 3 from fish oil.

View Research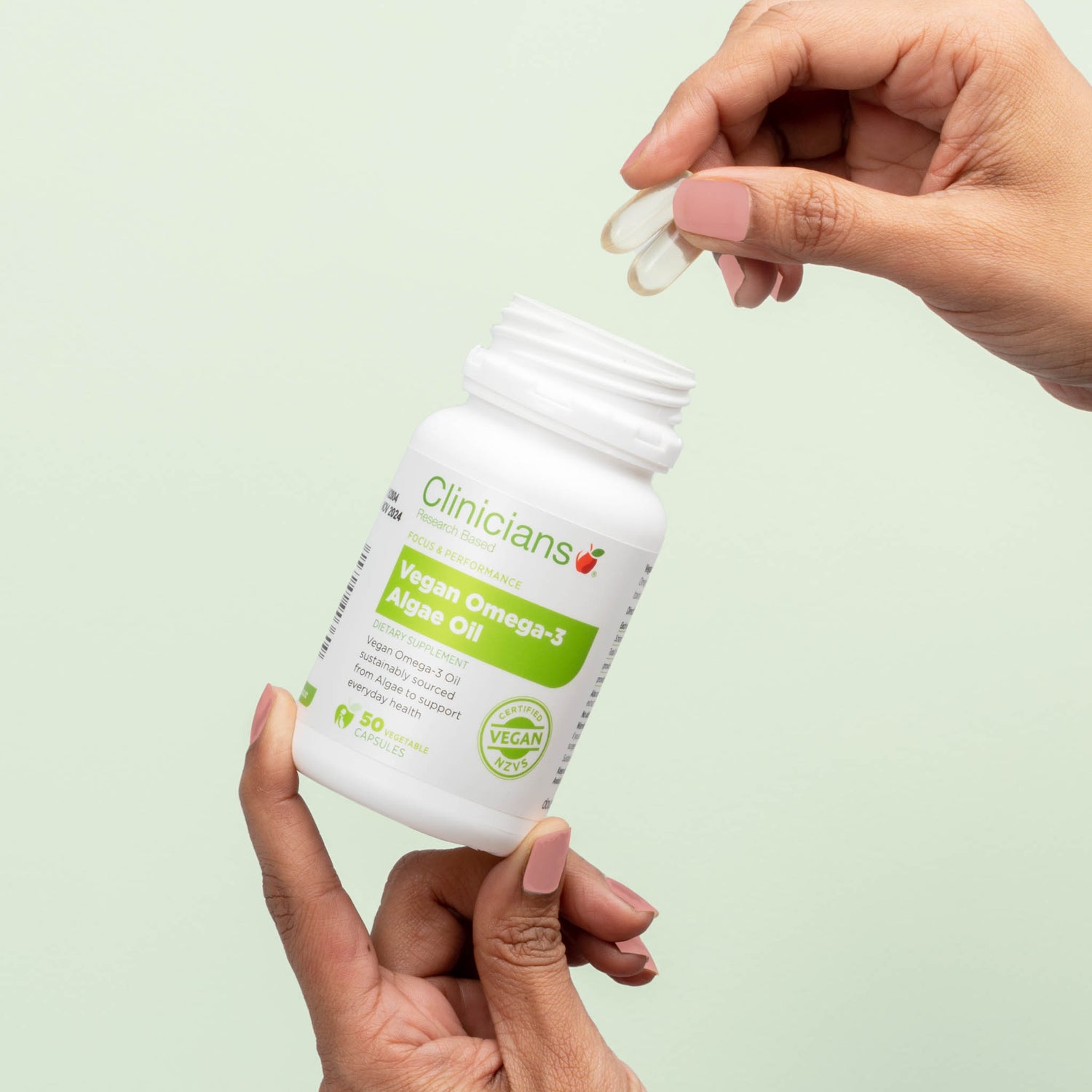 Product information
This sustainable source of Omega-3 oil is a high quality and vegan friendly. It is derived from the Schizochytrium species of marine algae. This means that it contains no environmental contaminants or heavy metals. It also doesn't contain processing solvents, like alcohol that are often used in the manufacturing process of fish oils.
Adults:
Take 1-2 capsules per day with food.
Pure Omega-3 Algae Oil 1000mg contains more DHA than standard fish oil and also contains a good level of EPA.
Full ingredients
Each vegan softgel capsule contains:
| Ingredients | Strength | Units |
| --- | --- | --- |
| life's® OMEGA Algae Oil | 1000 | mg |
| Total Omega-3 | 550 | mg |
| Provides DHA | 300 | mg |
| Provides EPA | 150 | mg |
Also contains: Ascorbyl palmitate, tocopherols, rosemary extract (flavour), starch gelatin, glycerol.
No added: Sugar, artificial colours, sweeteners or preservatives.
Suitable for use during pregnancy and breastfeeding.
Contact your healthcare professional before taking this product if you are on blood-thinning medication.
Discontinue 2 weeks prior to elective surgery.